Build a Strong Defense With a Criminal Attorney
Trust Our Law Firm in Charles Village, Baltimore, MD with Your Case
One criminal charge can affect your reputation, impact your ability to get a job and alter your life's path. Fight back against those charges with a criminal attorney in Baltimore, Maryland.
The Law Office of Christopher O'Meara is a full-service criminal defense law firm, working day-in and day-out to build a strong case for our clients. We believe the most important part of criminal defense is listening to our clients. We will never pressure you into taking a deal you don't want, and we won't shy away from a trial.
Make an appointment with us today to start building your defense. You should never worry about having to face your criminal charges alone. There is reliable, skilled legal representation available to help you pursue a favorable outcome to your case. If you are in the greater Baltimore, Maryland area and you need criminal defense, contact The Law Office of Christopher O'Meara.
Get Representation for Your Criminal Charges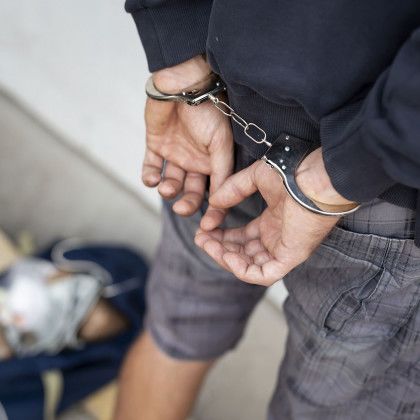 The first thing you should do when charged with a crime is ask for a criminal attorney. As a criminal defense law firm, The Law Office of Christopher O'Meara can represent you in a variety of cases, including:
Drug offenses

Assault charges

Domestic disputes

Gun crimes

Theft cases
Criminal charges are frightening, and a conviction could have long-lasting effects on your life and your family. Let knowledgeable criminal defense attorneys fight for you. No matter what type of charge you are facing, we will hear your side of the story, explain the legal options available to you, and work with you to develop a strategy that gives you a chance to seek a positive result.
Have you been charged with a crime in Baltimore, Maryland? We're ready to help. Call our office today at 443-252-3900.